For our Make IT Mondays video #2, we are creating all paper projects with a Halloween theme – card-making, gifts bags, tags, pennants, and a wine gift bag and custom wine label WITCHES' BREW to re-label a bottle of wine for the perfect Halloween party gift! We hope you tune in to the video to master these crafts and here we have two free downloads:
The wine label you can print and stick using Avery labels:
A stencil you can cut out yourself with an Exacto knife or a home cutting machine:
Check out how we did it step-by-step on Stencil1′s Make It Monday!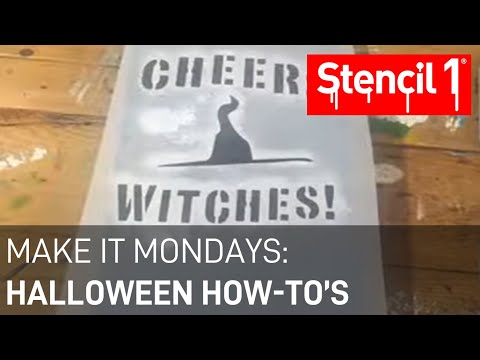 Be sure to go to Stencil1 Facebook page every Monday at 2 PM EST for live streams of how-to's and craft talk!
We would LOVE to see what you make with our LOVE stencil!
Download for FREE and create something and when you are ready to show the world your creation, please #Stencil1 and @Stencil1
Please note: This design is copyright protected and not for creating items for resale.